Milwaukee Nursing Home Abuse Lawyer
Nursing Home Neglect Attorneys Representing Milwaukee, WI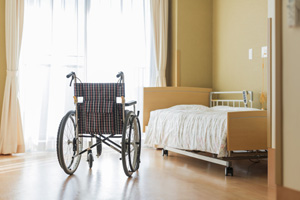 As many as 5,000,000 elderly adults are abused each year. The negative impact of nursing home abuse on the health, safety, and wellness of your elderly loved ones cannot be overemphasized. Every year, almost one out of ten elderly adults suffer one form of abuse or the other. Unfortunately, as terrible as this offense is, it can be difficult to detect and prosecute. However, an experienced Milwaukee nursing home abuse lawyer can help you with making a claim and ensuring the health and safety of your loved one. The information we provide to you will also help you know what types of nursing home abuse possible and what signs you should look out for.
When you put your elderly loved one in a nursing home, you do so with the belief that you are getting them the best possible care. You expect that they are professionally cared for in a clean, structured, and safe environment. It can, therefore, come as a terrible shock to find out that they are being abused in the nursing home.
Types of nursing home abuse and how to identify them
According to the Center for Disease Control, there are five main categories of nursing home abuse. They are physical abuse, emotional abuse, sexual abuse, abandonment and neglect, and financial abuse.
Physical abuse
This is the most common form of nursing home abuse and the easiest to prove in court. It occurs when a caregiver intentionally harms or causes injury to a nursing home resident. It could include hitting them, pushing them, force-feeding them or otherwise forcefully handling them.
Emotional abuse
It can occur in different ways and it is more difficult to prove. However, its effects are more far-reaching and tend to be more permanent. It can occur when caregivers indulge in behavior that causes residents emotional distress. This may include humiliating them, forcefully ignoring them or isolating them.
Sexual abuse
This is usually the most difficult to prove and it is the most under-reported of all nursing home abuse.
Abandonment and neglect
This is when residents are denied their basic needs such as food, shelter, clothing, and medical care. The result of this is usually physical and mental suffering.
Financial abuse
Caregivers may try to take advantage of residents with failing eyesight or wavering memory. This can be by stealing their personal property or coercing them into revealing their bank account information.
Recognizing signs of nursing home abuse
Physical abuse
They are easily identifiable and they include unexplained broken bones, sprains, bruising, scarring or welts, or signs of restraints on wrists or ankles.
Emotional abuse
The signs include sudden mood changes, noticeable signs of fear, a tendency to be scared or withdrawn when particular caregivers are around and emotional outbursts. The resident could also exhibit odd and unusual behaviors such as mumbling, rocking, or even thumb sucking.
Sexual abuse
They include unexplained sexually transmitted diseases, torn undergarments, and or bruising.
Abandonment or neglect
The resident may appear withdrawn or shy away from certain caregivers. There could also be a change in eating habits, weight loss, and vagueness about how they are treated.
Financial abuse
This may include unexplained transactions on your loved one's bank account, changes in life insurance policies, and/or their will.
A Milwaukee Nursing Home Abuse Lawyer Can Help
Some nursing homes have arbitration agreements in place which limit your rights to filing a lawsuit while some don't. If your elderly loved one has fallen victim to nursing home abuse, you need to hire an attorney immediately.
At MacGillis Wiemer LLC, one of the issues we will help you deal with is whether or not the nursing home made you sign an arbitration agreement. We will advise you on what steps you should take to file your claim. You can reach out to us through our contact page to schedule a free consultation.