Milwaukee Premises Liability Lawyer
MILWAUKEE PREMISES LIABILITY LAWYER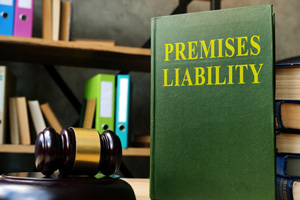 We work closely with all of our clients on a 1-to-1 basis in order to secure fair and just treatment for our clients. Our firm's attorneys do battle with the insurance companies and large law offices, so our clients don't have to. Our Milwaukee premises liability lawyer understands what happens when a property owner doesn't hold up their end of the deal when legally, they should be held responsible.
PROPERTY OWNER LIABILITY IN MILWAUKEE
Let us protect you. We draw on the many years of experience held by our attorneys. This experience means they hold the seasoned legal judgment you can depend on with confidence. They can give you the honest and frank advice you need in order to understand all of your legal options and to make informed decisions from the legal options available to you.
In premises liability matters, we investigate the premises for ourselves in order to start building an argument that the property owner failed to adequately maintain the property. We have dealt with premises liability cases involving a variety of dangerous conditions, including:
Poor lighting
Wet floors
Cracked pavements
Slippery stairs
Debris
Improperly maintained public walkways
Inadequate security
CONTACT OUR MILWAUKEE PREMISES LIABILITY LAWYER TODAY
Potential clients can schedule a free initial consultation with our firm by calling 414-727-5150. You can also reach us online. All communications between our law firm and potential clients remain entirely confidential.