Milwaukee Wrongful Death Lawyer
Wrongful Death Attorneys Serving Milwaukee, WI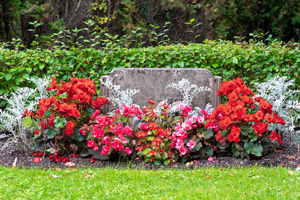 Losing a loved one is a traumatic event. It is even more agonizing when that loss is due to the reckless or negligent actions of another person. Asides the criminal suits, the family of a deceased may also be to file a civil suit against the persons responsible for the reprehensible act. A wrongful death claim is usually filed in the aftermath of the death of a person who died as a result of the negligent act of another person. Wrongful death claims often result from personal injury cases including car accidents, defective product cases, construction site accidents, etc. If you need assistance understanding the claims involved in your case, our Milwaukee wrongful death lawyer can help.
Our Milwaukee lawyers know a lot about grief and how devastating it can be for families after the demise of a loved one. We can help you – the surviving family member – in your quest to ensure that justice is served on the liable parties. Our legal team can also recover financial compensation for you to cover the expenses or losses incurred as a result of the unfortunate incident. Call MacGillis Wiemer, LLC today on 414-727-5150.
Who can file a wrongful death lawsuit?
The family of a deceased loved one is eligible to file a wrongful death suit. Thus, the wrongful death law in Milwaukee and Wisconsin as a whole, permits these persons to file a wrongful death suit:
A personal representative of the estate of the deceased
Spouse or domestic partner of the deceased
Children of the deceased
Parents of the deceased
Guardian of the deceased
If the deceased has no surviving spouse, parent, or children, a sibling or other relative may also be able to file a claim. This is especially so if they are appointed as the representative to the estate of the deceased.
Generally, a certain proportion of the compensation awarded will be allocated to the dependents of the deceased.
Seeking Compensation in a wrongful death case
Unfortunately, no amount of money can ever bring back a lost loved one. It is only sad that a dollar amount has to be put on some of the loss and pain you're going through. As the surviving family or loved one of a deceased, you're entitled to some form of financial compensation from the negligent parties.
The possible compensation to be received in a wrongful death case will cover economic losses such as:
Lost expected wages and income
Lost work benefits
Loss of inheritance
Similarly, you may also be able to recover some other expenses like:
Medical expenses incurred before the demise of the deceased
Funeral costs
Loss of companionship
Loss of financial support that the deceased would have provided, etc.
Wisconsin Wrongful Death Statute of Limitations
The statute of limitations puts a bar on the number of years within which a wrongful death lawsuit can be filed. According to the wrongful death statute in Wisconsin, a wrongful death lawsuit must be filed within three years, or two years if the death involved a car wreck.
This clock starts ticking the moment the death of the deceased occurs or the moment it may be reasonably deduced that the demise was a result of another person's negligence.
Wrongful death can come from many causes including car or truck accidents. A Milwaukee car accident lawyer can help you in the instance that someone was wrongfully killed in a vehicle. It is important to get in touch with an experienced Milwaukee wrongful death lawyer as soon as practicable. A wrongful death lawsuit not filed within the required time or not filed appropriately may be dismissed in court.
Get in touch with a sympathetic and experienced Milwaukee wrongful death lawyer
If the unfortunate negligence of another person led to the demise of your family member or a loved one, getting in touch with a sympathetic and skilled wrongful death lawyer in Milwaukee will appear to be a great idea.
The Milwaukee wrongful death lawyers in our office can help you maximize your compensation against all the parties responsible for the sad incident. Get in touch with MacGillis Wiemer, LLC. You can also conduct a free online consultation here or speak with one of our attorneys at 414-727-5150.