Hartford Personal Injury Lawyer
Skilled Personal Injury Attorneys Representing Clients In Hartford, WI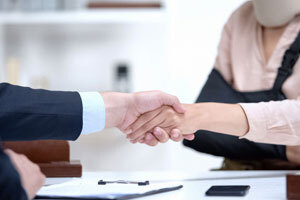 Personal injury cases generally arise out of "accidents'. And while one could say that accidents are inevitable, someone is almost always at fault. Victims also will have likely been caused by great pain and distress. On top of this, the extent of their injuries may deprive them of the means to live normal lives and provide for their loved ones.
In Hartford, if another person is responsible for injury to you or your loved one, you may have the right to file a personal injury claim and collect damages (money awarded as compensation for injury or loss). However, the process can often be long and complicated. With personal injury claims, plaintiffs must deal with strict procedures and time limits on top of actually proving negligence, carelessness, or recklessness.
If you have been injured in an accident caused by someone else, you should immediately call our experienced Hartford personal injury lawyers to help you navigate the complex claims process.
Personal Injury Claims In Hartford
Victims of devastating accidents caused by others deserve compensation for the harm they have suffered, especially for the disruption of their daily life and the stress of dealing with the aftermath. Personal injury can arise from:
Car and semi-truck accidents
Distracted driving
Drunk driver accidents
Head-on collisions
Nursing home abuse
Burn injuries/explosion accidents
Brain and head injury
Wrongful death etc.
As a victim, a likely encounter after the accident is negotiations with a claims adjuster. But, the adjuster's priority will usually be to reach a settlement that is good for the insurance company and not necessarily good for you.
Your personal injury claim then becomes a personal injury lawsuit where the insurance company refuses to pay what your case is worth and negotiations break down. For the lawsuit, you will need to establish that the defendant was legally responsible for your injuries. You will also need to show the nature and extent of your injuries and losses before you can receive compensation to cover lost wages, pain and suffering, medical bills, and property damages.
Let us protect you. As successful trial attorneys, the Hartford personal injury lawyers at MacGillis Weimar, LLP can offer clients the guidance they need at all phases of their case.
Time Limit To File A Personal Injury Case In Hartford
The time limit to file personal injury lawsuits in Hartford – and Wisconsin generally – is 3 years. Counting from the date of the accident, failure to meet the time statute means it will not be heard at all unless a rare exception applies to extend the filing period. If your injury was caused by a government entity in Wisconsin, special time limits and other rules apply. The time limit becomes only 120 days in which to file a notice of claim against the city, town, or state government.
This is not to say that you must file a lawsuit within that time, but you must formally (in writing) put the government entity on notice of your claim before the 120-day limit expires.
You Will Need A Relentless And Experienced Hartford Personal Injury Lawyer
With personal injury lawsuits, your lawyers not only need to deeply understand personal injury law, but they must also be incredible at getting what's best for you. Experience is vital. Let a dedicated and aggressive Hartford personal injury lawyer at MacGillis Wiemer, LLC be your voice. We will stand with you and advocate for you in order to seek justice and maximize the compensation you need. We have decades of collective experience in handling motor vehicle accidents, slip and fall, work injury accidents, brain and spinal cord injuries as well as wrongful death suits, and more. Reach out to us today. Let us do the heavy lifting so that you can focus on your recovery and getting your life back on track after a personal injury.