Hartford Dog Bite Lawyer
Skilled Dog Bite Injury Attorneys Providing Legal Support To Hartford Communities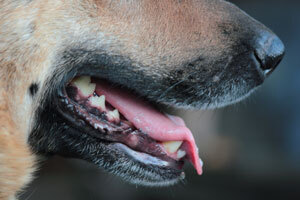 A dog bite might seem like a little thing – until you are the one whose flesh is stuck between the teeth of an eighty-pound German Shepherd. Dogs are without dispute, man's best friend. They offer succor and friendship with a love that is given unreservedly. Sometimes, however, something happens and man's best friend turns into a scary animal that can attack a person – sometimes without provocation.
Statistics show that about four million Americans are bitten by dogs each year. Dog bite injuries can cause several complications including infections, rabies, nerve or muscle damage, and even death.
If you or your loved one has been bitten by a dog, reach out to a Hartford dog bite injury lawyer as soon as possible. The complications arising from a dog bite not only affect the health of the victim but other aspects of the victim's life as well. If the injuries from the bite are severe enough to warrant treatment, you may not be able to go to work, thus leading to a loss of income. This is in addition to bearing the costs of medical treatment.
Our Hartford dog bite injury lawyers at MacGillis Weimer LLC will work with you and help you know what to do when you have suffered from a dog bite injury.
Who Is Liable In A Dog Bite Injury Claim?
Wisconsin laws hold that the owner of the dog is liable when his or her dog bites another person. The plaintiff might argue that they did not know that their dog could attack unprovoked. This defense, however, does not hold water in court as the law holds that the dog owner 'should have known' that his or her dog was dangerous.
Wisconsin law also holds that the dog does not have to have bit somebody in the past for the owner to be held liable. So, the defense of 'Bruno has never bitten anybody before' does not hold water either.
What Should You Do Immediately After A Dog Bite?
Get to the hospital immediately: The possibility of getting an infection from the dog bite is high, thus, getting medical help as soon as possible is essential in mitigating the chances of an infection.
Get the details of the dog owner and their insurance company: Get their name, phone number, and the name of their insurance provider. These details will be needed when you file your dog bite injury claim.
Get the services of a Hartford dog bite injury lawyer: Do not attempt to take on the insurance company on your own. To do so will prove disastrous to your case. This is because insurance companies tend to undervalue claims. They are in the business of making profits and do not like having to pay out claims. If they can't avoid paying a claim, the next thing they look for is how to get away with paying as little as possible. This is where you need our Hartford dog bite injury lawyers at MacGillis Weimer LLC.
We are skilled in getting compensation for people that have suffered injuries from dog bites as we have been doing it for a very long time. We know all the tricks insurance adjusters use and we excel at beating them at their game. Reach out to us today on 1-877-407768328 or through our contact page.
How Long Do I Have To File My Dog Bite Injury Claim?
A dog bite injury falls under personal injury and the statute of limitations for personal injury in Wisconsin is three years from the date the injury occurred. Note, however, that this does not mean that you must settle the case within three years. It just means that you must have filed the claim within three years from the date you incurred the injury. If you file the claim after three years, there is a serious chance that your claim will be dismissed.
Contact A Hartford Dog Bite Lawyer For Help
Dog bite injuries can be incredibly painful. But what feels even more painful is having to suffer the financial and physical consequences of such an injury without relief. Let us help you recover the compensation that puts this terrible episode behind you. Contact MacGillis Weimer LLC for help today.