Hartford Wrongful Death Lawyer
Expert Wrongful Death Attorneys In Hartford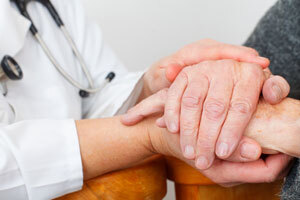 Under Hartford law – and in Wisconsin generally – you can sue for wrongful death and secure monetary damages for the loss of a family member or loved one through the action or inaction of another person. Losing a loved one can be incredibly painful, and even more so when it is due to the deliberate or negligent acts of another person or business. Where this is the case, it is perfectly natural to feel anger, pain, and sadness at your loss.
Fortunately, under Wisconsin's Wrongful death laws, you may be able to get closure in knowing that a person or business responsible for your loved one's death is held accountable. You are also allowed a variety of options to remedy immediate and long-term financial difficulties caused by death. The process of recovering compensation can be long and difficult though and will rely on the skill of experienced wrongful death lawyers. Our skilled Hartford Wrongful Death Lawyers at MacGillis Wiemer, LLC understand your loss and will work hard to get justice for you and your family.
Who Can File A Wrongful Death Claim?
By Wisconsin statute §895.04, "wrongful death " is a death caused by "a wrongful act, neglect or default". The term can also refer to either of two actions arising out of a person's death:
A survival action, brought by the decedent's estate to recover compensation for damages incurred before death
A wrongful death action, brought by the decedent' survivors to get compensation for their own losses caused by the death
The idea is that where the deceased can no longer bring a personal injury claim; their estate or certain other people can – in the form of a wrongful death suit. In Wisconsin, it is generally the deceased's surviving spouse, domestic partner, children, guardians, parents, or personal representatives that can sue for wrongful death. Meanwhile, anyone can be on the receiving end of a wrongful death lawsuit; even corporations and government entities.
Some cases are simple enough to have only a single plaintiff and defendant. Others can be complex, especially if multiple people may have been responsible for the death. If you are unsure of who to file your claim against, we can help determine the liable party for your wrongful death lawsuit.
Compensation In A Wrongful Death Case
In Wisconsin, wrongful death claims may seek damages for "pecuniary injuries" including:
Medical expenses
Funeral and burial expenses
Financial losses, such as income and loss of wages
Loss of society and companionship
A wrongful death suit may also include a separate "survivorship claim," which seeks compensation for pain and suffering that the deceased endured from the moment of injury until their time of death. In Wisconsin, there's no limit to the monetary amount that can be recovered in this type of claim.
Time Limits For A Hartford Wrongful Death Claim
In Wisconsin, the statute of limitations for wrongful death claims puts a 3-year time limit on the period within which a suit can be filed. So if a Hartford Wrongful death claim is not filed within 3 years, it will be barred permanently. This 3-year limit also applies to cases involving individuals and corporate or government entities. It starts counting the moment the death occurs or the moment the negligent act or omission that caused the death occurred.
Contact Our Experienced Hartford Wrongful Death Lawyers For Help
The Hartford wrongful death lawyers at our law firm can help you maximize your compensation against the parties responsible for the death of your loved one. You can also schedule a free online consultation or contact us.