Milwaukee Motorcycle Accident Lawyer
Experienced Motorcycle Accident Lawyers Representing Milwaukee, Wisconsin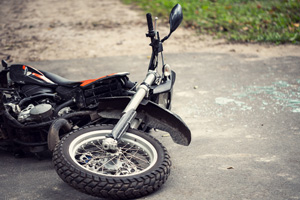 Statistics from the state show that crashes involving motorcycles occur almost every 4 hours in Wisconsin. Between 2013 and 2017, a total of 11,007 motorcycle crashes occurred. 1,510 of those crashes were in Milwaukee County alone. If you were injured or you lost a loved one to a motorcycle accident. A Milwaukee motorcycle accident lawyer will help you secure a befitting compensation while you recover.
The state of Wisconsin law allows bikers to share the roads with other vehicles. When an accident occurs, bikers suffer more devastating consequences as they are unprotected compared to other drivers.
At MacGillis Wiemer LLC, our motorcycle accident lawyers are thoroughly experienced in motorcycle accident cases. We are available to help you get adequate financial damages that will relieve you of medical bills and support your family as you recover. You will be treated with dignity and respect. Although we know that financial compensation can't make up for the pain and suffering you've gone through, we'd ensure you get just compensation.
Milwaukee has a "fault" insurance law
It is important to note that Wisconsin operates a fault-based system regarding financial responsibility for losses arising from a vehicle accident. So, whoever is responsible for the accident is liable for any resulting harm. A Milwaukee car accident lawyer can help you understand these laws.
In Wisconsin, if you suffer any injury or damage due to a motorcycle accident, you can proceed in the following ways:
You can file a claim with your insurance company if the loss is covered under the policy. (and your insurance company will, in turn, pursue a claim against the at-fault driver's insurer)
You can file a third-party claim against the at-fault driver's insurance company
You can file a personal injury lawsuit against the at-fault driver
Milwaukee has a statute of limitations on accidents
The statute of limitations for motorcycle accident claims is three years in Wisconsin. It means you have three years to settle a claim or file a lawsuit from the date of the accident. There are exceptions:
That you were a minor at the time of the accident: Minors have two years right after they meet the age of majority to file a lawsuit. But, the statute of limitations may not be extended for more than five years.
That your motorcycle accident occurred out of state: If the accident happened in a state outside Wisconsin. The statute of limitations will be shorter than that of Wisconsin and the state where the motorcycle accident occurred.
Getting compensation for your Milwaukee motorcycle accident
If you are involved in a motorcycle accident that leaves you injured you are entitled to compensation such as medical expenses, lost income, car repairs or replacement, and pain and suffering. Pain and suffering is a legal term that refers to all the physical, mental, and emotional pain you might have suffered due to the accident.
Wisconsin is a shared fault state. What this means is that if you were partly responsible for the accident, the value of your claim reduces by the same amount. However, where it is found out that you were 51% or more at fault to the cause of the accident, you are not entitled to any damages.
How can a Milwaukee motorcycle accident lawyer help you?
Getting the right lawyer goes a long way in determining how your case is handled by the insurance company. Our Milwaukee motorcycle accident lawyers are experienced in handling insurance companies throughout Wisconsin. Contact MacGillis Wiemer LLC for us to protect your rights and get you the settlement you need and deserve.