Milwaukee Dog Bite Injury Lawyer
Skilled Dog Bite Attorneys Serving Milwaukee, WI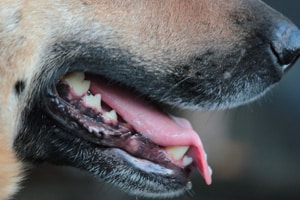 Dogs are the most common companion animal in the country. This is according to numbers provided by the American Veterinary Medical Association (AVMA). The total number of households that own dogs in the country is now over 63 million. Despite the popularity of dog laws and leashes, dog bites are still a very common occurrence. In fact, dogs bite about 4.7 million Americans each year, sending nearly 900,000 of them to emergency rooms. If you or your loved one has been bitten by a dog, get in touch as soon as you can with us at MacGillis Wiemer, LLC. You can contact our experienced Milwaukee dog bite injury lawyers online here or call us on 414-727-5150.
Dog bite injuries are not that mild
These dog bite injuries can cause significant injuries that lead to nerve damage, scarring, disabilities,, and other disfigurements. Also, since most dog bites tear the flesh, the victim of the bite becomes exposed to severe infections.
There are quite a number of dog bite injuries that also require the victim undergoing surgery, hospitalization, psychological care and even months of rehabilitation. Sadly, children, being the most vulnerable to dog bites, may also suffer complications that may lead to their death.
Quite often, a victim of dog bite injuries may find themselves spending thousands of dollars in medical expenses and related costs.
What Are Wisconsin's Dog Bite Laws?
There is no 'free bite' excuse for dog owners or their keepers in Wisconsin. In Milwaukee and the whole of Wisconsin, a dog owner, harborer, or keeper, will be held strictly liable for the injuries or loss caused by the dog on another person, domestic animal or property.
According to Wisconsin dog Statutes, "the owner of a dog is liable for the full amount of damages caused by the dog injuring or causing injury to a person, domestic animal or property". Even more so, dog laws in Wisconsin also imposes double liability or 'damages' on the owner of the dog if it can be proved that the dog owner had knowledge of previous attack/injury by the dog. The dog owner may also be punished with some other fines and penalties.
For more about how dog laws protect the victims of dog bite injuries, get in touch with a Milwaukee dog bite injury lawyer today.
Recovering compensation in a dog bite injury case in Milwaukee
As a victim of a loved one of a dog bite injury in Milwaukee, the law allows you to recover damages from the owner or keeper of the attacking dog, including all other responsible parties. In these cases, you're allowed to recover compensation under doctrines of negligence, negligence per se, scienter, and intentional tort.
The only proof to establish is evidence of the dog bite. The homeowner will then be obligated to compensate you for all the damages caused by the dog. In many instances, the homeowners' insurance will often cover the dog bite incidents.
You may be able to recover financial compensation for your pain, suffering, emotional distress, medical treatments, medication, psychological counseling, and lost wages.
Get in touch with an experienced Milwaukee dog bite injury lawyer
If you or a loved one has been bitten or attacked by a dog in Milwaukee, you're entitled to some form of financial compensation for injuries sustained. At MacGillis Wiemer, LLC, our Milwaukee dog bite injury lawyers are ready to be on your side and get you or your loved one the due compensation deserved. Contact us online here or call 414-727-5150 to speak with one of our attorneys.