Milwaukee Birth Injury Attorney
DEDICATED MILWAUKEE BIRTH INJURY ATTORNEYS SEEK JUSTICE FOR FAMILIES
AGGRESSIVE LEGAL REPRESENTATION WHEN HOSPITALS FAIL INFANTS AND MOTHERS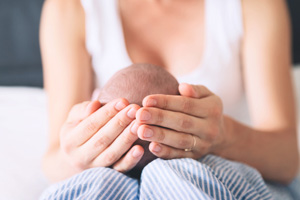 Women in the United States currently have access to some of the most sophisticated prenatal treatment in the world. Concerned parents looking to start or expand their families tend to be vigilant about any possible problems arising during pregnancy or childbirth and place a profound amount of trust in obstetricians, nurses, and other health care professionals by choosing them to guide mother and baby through one of the most significant medical procedures either of them will undergo.
Sadly, the childbirth process does not always go well. Sometimes, despite the best efforts of both parents and medical personnel, children are born with serious, often congenital health problems. Other times, however, a healthy infant carried for an uneventful, full pregnancy can face sudden and devastating health problems at birth due to mistakes made in the delivery room by the medical staff. The dedicated Milwaukee birth injury attorneys at MacGillis Wiemer LLC, are all too familiar with the difficulties a family can endure in the days, weeks, even years following a preventable injury to an infant or mother occurring during birth. We have more than two decades of combined experience providing compassionate representation to families in pursuit of justice. Trust us to fight for the compensation you need to recover from a birth injury due to medical negligence.
COMMON CAUSES OF BIRTH INJURIES
Ideally, prenatal care merely monitors the development of a healthy baby, and modern childbirth procedures only facilitate the entirely natural human process of delivery and birth. Birth injuries often occur when medical professionals fail to discover or anticipate issues that can complicate the childbirth process, or when they fail to meet an acceptable standard of skill, care, or judgment during the delivery itself.
Many birth injuries are caused by medical errors such as:
Failing to detect or disclose to the parents any significant congenital defects or possibly high-risk factors during pregnancy
Side effects caused by drugs wrongfully prescribed to a pregnant mother
Failing to anticipate problems the baby may have in passing through the birth canal, possibly caused by the size of a baby's head, or the baby's position in the womb
Improper or negligent use of forceps or vacuums during delivery
Injury to the mother, resulting from a poorly performed cesarean section
A cause of action exists when it can be shown that this type of substandard care resulted in injury to an infant or mother.
WHAT TYPES OF INJURIES CAN RESULT FROM CHILDBIRTH?
Obviously, an infant, particularly a newborn, must be handled with extreme care, and physical trauma, such as broken bones or bleeding can result from mishandling occurring during birth. However, other injuries can be far more significant and longer-lasting, such as:
Hypoxia, or a lack of oxygen to the brain, can cause brain damage
Cerebral palsy can occur if a baby is not timely delivered
Erb's palsy is a condition resulting from injury to the spinal cord
Preeclampsia and HELLP syndrome are pregnancy complications that can injure the mother
Paralysis
Infection
Nerve damage
Finally, wrongful death of the child or mother can occur during birth due to medical error.
COMPASSIONATE MILWAUKEE BIRTH INJURY ATTORNEYS STAND BY YOU EVERY STEP OF THE WAY
State medical lobbyists have succeeded in making the Wisconsin court system extremely unfriendly to birth injury lawsuits, resulting in a state health care system which not only insulates bad doctors, but may even attract bad doctors from other states, all at the expense of trusting patients. Despite this, the dedicated Milwaukee birth injury attorneys at the law offices of MacGillis Wiemer LLC remain committed to preventing the standard of medical care in Wisconsin from slipping any further. We relentlessly pursue health care providers who negligently allow preventable birth injuries to occur. We fight to hold them accountable to the families suffering often extensive damages as a result. If you or a member of your family have suffered a birth injury, we urge you to contact us online or call our offices at (414) 727-5150.