Milwaukee Spinal Cord Injury Attorney
SPINAL CORD INJURIES ATTORNEY IN MILWAUKEE
CATASTROPHIC SPINAL CORD INJURY: MILWAUKEE AREA LAWYERS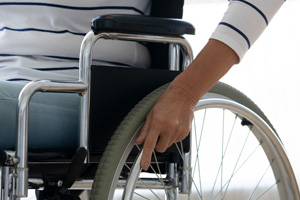 Spinal cord injuries change the lives of innocent people throughout Wisconsin. Car accidents, work injuries and terrible falls: a wide range of circumstances can give rise to a spinal cord accident. MacGillis Wiemer, LLC, handles them all and handles them well.
Our firm's attorneys hold more than a decade of experience between them. They offer their seasoned legal judgment to clients facing heavy financial burdens related to their injuries.
In representing our clients, we fight aggressively to protect their rights to compensation. In doing so, our firm has the breadth of experience needed to maximize our clients' rights. Where necessary, we actively coordinate any work injury or duty disability claims with any available right to bring a personal injury claim. Let us protect you. We work with you on a 1-to-1 basis in order to offer you legal services that are specifically tailored to your case's individual needs.
We can provide this level of personalized legal services because we have purposely structured our firm in order to highlight successful attorney-client relationships. We follow the philosophy that successful cases often find their foundations in successful attorney-client relationships in which the client knows the attorney and the attorney knows the client.
PROTECTING THE RIGHTS OF PARALYZED ACCIDENT VICTIMS: EXPERIENCED WISCONSIN ATTORNEYS
Potential clients can schedule a free initial consultation with our firm by calling 414-727-5150. You can also reach us online. All communications between our law firm and potential clients remain entirely confidential.