Milwaukee Boating Accidents Attorney
SKILLED BOATING ACCIDENT ATTORNEYS WITH MORE THAN TWO DECADES OF EXPERIENCE
KEEPING WISCONSIN WATERWAYS SAFE BY HOLDING NEGLIGENT BOAT OPERATORS ACCOUNTABLE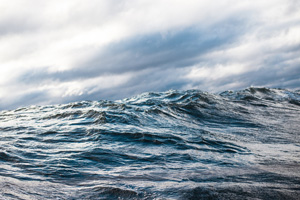 The risks of boating are obvious and the importance of boating safety and caution while on the water is imperative. Wisconsin requires anyone operating a motorized boat or personal watercraft on state waters to first complete a boating safety course, and all boat operators are subject to various laws enforcing safe boat operation.
Unfortunately, given Wisconsin's extensive Great Lakes coastline and more than 100,000 acres of lakes, boating accidents remain inevitable and are often as preventable as they are deadly. At the law offices of MacGillis Wiemer LLC, our Milwaukee boating accidents attorney has more than twenty years of combined experience helping area residents injured in boating accidents to pursue justice and earn the compensation they and their families need to recover.
HOW DO BOATING ACCIDENTS OCCUR?
As should be expected, boating accidents in Wisconsin occur largely during the summer months, and are often caused by negligence. Common accident causes include:
Drug and/or alcohol use by a boat operator not only increases the risk of a collision, but can cause a navigational error, prevent proper anchoring of the vessel, and can hamper a boat operator's ability to rescue an injured passenger
Inexperienced boat operators are also likely to misuse equipment, drive recklessly or carelessly, improperly load a boat, or be unaware of fundamental safety concerns
Stormy weather conditions such as heavy rain or strong wind can also pose a threat to boaters and passengers; the potential for tragedy increases when the operator is either or both intoxicated or inexperienced.
Equipment failures, as well as defective equipment, can also prove dangerous. Boats are subject to sinking, and a life jacket for each passenger is required by law.
Boat operators in Wisconsin must be aware of all relevant laws and restrictions relevant to operating on a particular body of water, and also have a duty of responsibility to maintain the safety of passengers. If involved in a boating accident, the boat operator is required to immediately stop the vessel, assist those in danger, provide personal identification information to those involved, and submit oral and written reports to the state.
HOW CAN NEGLIGENCE BE PROVEN IN A BOATING ACCIDENT CASE?
The number of laws and regulations, both at the state and federal levels, by which boat operators must comply can aid an injured plaintiff in proving the negligence of another boat operator; however, this is sometimes offset by the likelihood that in a boating accident, important physical evidence can simply be washed away.
Still, a boat operator clearly owes a duty to each passenger, as well as to other boaters, both to avoid engaging in dangerous boating behaviors and to take adequate safety measures when operating a boat. Tort law provides a cause of action for somebody suffering an injury as the result of a breach of this duty to seek compensation for that injury.
If found negligent, a boat operator can then be held liable for damages such as:
Any wages or income lost due to the injury
The medical costs of treating the injury
Compensation for pain and suffering caused by the injury
Compensation for the projected medical expenses for future treatment of the injury
Compensation for a reduced earning capacity, or for future lost earnings
Family members may seek compensation for the wrongful death of a loved one, including compensation for loss of consortium, companionship, parental guidance or homemaking services.
Trust an experienced Milwaukee boating accident attorney to pursue your injury claim
Each Wisconsin waterway is subject to a particular set of maritime laws unique to that particular area. It takes a skilled, knowledgeable Milwaukee boating accident attorney to determine both the responsibilities and duties of the boat operator, and to fully investigate these often complex accidents. At the law offices of MacGillis Wiemer LLC, our aggressive Milwaukee boating accidents attorney believes that justice is the result of hard work and dedicated advocacy. We fight for you and your rights. If you have been injured in a boating accident, contact us online or call our Bluemound Road offices at (414) 727-5150 for a free initial consultation, and find out more about your rights.