Milwaukee Drunk Driving Accident Lawyer
MILWAUKEE DRUNK DRIVING ACCIDENTS ATTORNEY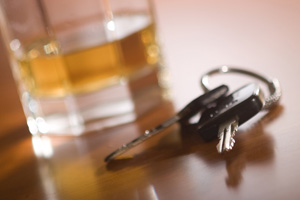 Drunk driving is against the law, yet many people continue to engage in unsafe behavior each day as they get behind the wheel intoxicated. In fact, the Wisconsin Department of Transportation reports that there were more than 33,000 convictions for DUI in 2012 in Wisconsin. Unfortunately, many of these convictions came after a person caused serious damage to innocent victims on Wisconsin's roads.
REPRESENTING INJURED DRUNK DRIVING VICTIMS IN WISCONSIN: Drunk Driving Can Cause Serious Injuries
At MacGillis Wiemer, L.L.C., our team of lawyers has significant experience holding negligent drivers accountable. We understand the stress and pain our clients go through following an accident, which is why we handle all aspects of their claim as quickly and cost-efficiently as possible. Securing maximum compensation in a timely manner is our No. 1 goal. We also stress providing excellent, personalized service at all times.
Please speak with one of our experienced attorneys today by contacting our Milwaukee, Appleton, or Hartford offices online. You may also call our firm toll free at to schedule your free initial consultation.
DRUNK DRIVING CAN CAUSE SERIOUS INJURIES
Drunk drivers can often cause serious damage that results in life-changing and life-altering injuries. This is because most drunk drivers not only drive while intoxicated, but they combine such action with speeding, ignoring traffic signals and more. Please get the help you need today if you or a loved one suffered:
Broken bones or fractures
Injuries to the brain or spinal cord
The crushing of a limb needing amputation
Nerve damage
A wrongful death
Of course, these are just a few of the many injuries you and your loved one might have sustained. At MacGillis Wiemer, LLC, we can help you recover regardless of the damage you endured. The first step, however, is on you to call us today and get us in your corner.
CONTACT A MILWAUKEE FATAL ACCIDENT AND SERIOUS INJURY LAWYER
Potential clients can schedule a free initial consultation with our firm by calling 414-727-5150. You can also reach us online. All communications between our law firm and potential clients remain entirely confidential.