Milwaukee Airplane Accident Lawyer
AVIATION ACCIDENT ATTORNEYS HELP FAMILIES IN MILWAUKEE, WI
SUPPORTING YOU AND YOUR FAMILY AFTER AN AIRPLANE OR HELICOPTER CRASH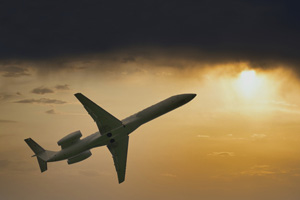 What makes aviation lawsuits particularly challenging? There is nothing more devastating than an airplane crash. You never expect it to happen, and there is no way to prepare yourself for the emotion and devastation that follows. At MacGillis Wiemer, LLC, our Milwaukee personal injury attorneys offer the steadfast emotional support and strong legal advocacy you need through the hard times after losing a loved one in a plane crash. Our Milwaukee airplane accident lawyer develops smart legal strategies to give you and your family the best chance to recover the financial security and compensation you deserve.
CAUSES OF AIRPLANE ACCIDENTS
The results of an airplane crash are almost always tragic. Even when survivors are fortunate enough to survive the crash, injuries can last a lifetime. If you were involved in a plane or helicopter crash, you have the right to be compensated for all physical and emotional harm that you suffer. The biggest hurdle in collecting compensation from an airplane crash is proving which party is at fault, causing the accident. The root cause must be found and convincingly proven. Our Milwaukee airplane accident lawyer has found that the most common causes include:
Improper equipment maintenance
Design flaws
Defective equipment
Safety regulation violations
Traffic controller error
WHAT MAKES AVIATION LAWSUITS PARTICULARLY CHALLENGING?
There are special challenges that arise when a plane lands unsafely. Crashes occurring in the air may only leave circumstantial evidence on the ground to suggest what happened. Experts give their opinions and then it is up to our skilled Milwaukee airplane accident lawyer to prove negligence. You can count on our team of trial attorneys to aggressively advocate on your behalf to recover the compensation you and your family deserve for your injuries, or the wrongful death of your loved one.
Call today for a free initial consultation with an experienced Milwaukee airplane accident lawyer
Potential clients can schedule a free initial consultation with our firm by calling 414-727-5150. You can also reach us online. All communications between our law firm and potential clients remain entirely confidential.