Milwaukee Brain Injury Lawyer
MILWAUKEE BRAIN INJURY LAWYERS
RECOVERING COMPENSATION FOR TBI AND CONCUSSION VICTIMS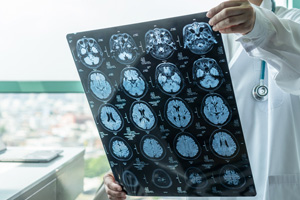 Traumatic brain trauma is one of the most serious injuries people can sustain. Not only can a brain injury impact the life and well-being of the victim, but the lives of friends and family can be greatly affected as well.
At MacGillis Wiemer, LLC, our lawyers strive to secure maximum compensation for brain injury victims in Milwaukee and throughout the region. We understand how important it is to replace lost wages, cover expensive medical bills, and to ensure rehabilitation services are within the budget well into the future. Let us fight to protect your rights today; call our Wisconsin law offices for a free initial consultation.
Our firm can be reached toll-free at or by contacting our Appleton or Hartford office locations online. We look forward to being an integral part of your recovery.
No two brain injuries are alike. Some are immediately apparent, with serious symptoms appearing immediately following a blow to the head. Others manifest themselves slowly over time. In all instances, however, it is vital to hold negligent parties accountable for the damage they cause.
With decades of personal injury experience, our lawyers know what it takes to get positive results. Speak to us today if you or a family member suffered a brain injury caused by:
An accident at a construction site
Head trauma in a car accident
A violent assault
A work-related accident
A slip-and-fall accident or a fall at a nursing home
Whatever the cause of your injury, our lawyers will work quickly to uncover the facts and we will protect your rights at all times. Most cases can be settled out of court, but we are always prepared to fight for justice at trial.
Contact Milwaukee Traumatic Brain Injury Attorney
Potential clients can schedule a free initial consultation with our firm by calling 414-727-5150. You can also reach us online. All communications between our law firm and potential clients remain entirely confidential.