Milwaukee Amputations & Loss Of Limb Lawyer
EXPERIENCED MILWAUKEE AMPUTATION ATTORNEYS
EXPERIENCED MILWAUKEE INJURY ATTORNEYS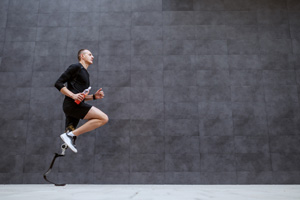 Our firm possesses the breadth of legal knowledge that clients need in order to protect all of their rights. When an amputation or loss of limb matter is work-related, we not only advise our clients with respect to their legal options in workers' compensation and duty disability, we also help them understand how to claim those benefits while still protecting their rights in any personal injury case they might have.
Let us protect you. The firm's entire legal team appreciates the personal trauma that our clients continue to endure. When amputation or limb loss occurs, a client's life changes forever.
These changes often involve losing one's career and, in my cases, losing one's ability to work in the future. For that reason, we seek justice for our clients primarily by helping them gain access to those financial resources they need in order to meet the burdensome costs and expenses they now face as a result of their injuries. Where the law makes the option available, we also advise our clients as to what they can do to hold accountable any parties responsible for the injuries.
Our clients depend confidently on our seasoned legal judgment. They know that our lawyers hold more than a decade of legal experience between them. We incorporate this knowledge into every legal opinion we provide. Doing so enables our clients to navigate the local legal system successfully because we have done it before.
AMPUTATION AND LOSS OF LIMB: KNOWLEDGEABLE MILWAUKEE ACCIDENT LAWYERS
Potential clients can schedule a free initial consultation with our firm by calling 414-727-5150. You can also reach us online. All communications between our law firm and potential clients remain entirely confidential.