Milwaukee Medical Malpractice Lawyer
EXPERIENCED MEDICAL MALPRACTICE ATTORNEYS PASSIONATE ABOUT HOLDING NEGLIGENT DOCTORS ACCOUNTABLE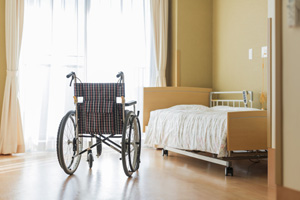 Each day, countless Wisconsin residents seek medical attention for injury or illness, and in doing so, place a significant amount of trust in the doctors, nurses, and other workers at hospitals, clinics, and other care providers. Unfortunately, while there are many brilliant medical professionals in Wisconsin dedicated to providing the finest possible medical treatment to patients, lobbying efforts by an organization called the Wisconsin Medical Society have resulted in a system that insulates Wisconsin doctors, rather than holding them accountable. To make matters worse, a state fund established to provide excess medical malpractice coverage to doctors could even attract bad doctors to Wisconsin from other states, by providing them with a means to avoid skyrocketing premiums due to claims made against them in those states. Our Milwaukee medical malpractice lawyer can help you.
WE WORK HARD TO RAISE STANDARDS OF CARE FOR WISCONSIN HEALTH CARE PROVIDERS
If you or a loved one have suffered an injury as the result of medical malpractice, the experienced Wisconsin medical malpractice attorneys at the law office of MacGillis Wiemer LLC can help. We have more than twenty years of combined litigation experience holding negligent doctors and other health care providers accountable. We are committed to the aggressive representation of patients injured because of substandard medical care.
WHAT TYPE OF TREATMENT CAN FALL INTO THE CATEGORY OF MEDICAL MALPRACTICE IN WISCONSIN?
Successfully proving a medical malpractice claim against a doctor, nurse, anesthesiologist, technician, or other health care worker is considerably more complicated than merely proving that the patient was injured by the treatment he or she received. Rather, a plaintiff must prove that their injury was caused when the actions of the medical professional fell short of the required standard of care, which, under Wisconsin law, is considered to be the skill, care, and judgment that other health care providers practicing in the same area of medicine would exercise under comparable circumstances. Needless to say, properly establishing what this required standard of care requires not only a skilled Milwaukee medical malpractice lawyer, but a medical expert willing to analyze a plaintiff's medical records, and to testify to both the existing standard of care and to the extent which the care provided by a defendant fell short of that standard.
Because these necessary experts are medical doctors—as well as few in number—retaining them tends to be expensive. However, plaintiffs able to successfully prove medical malpractice can recover for damages such as:
Medical expenses, both past and future
Lost wages and/or income, both past and future
Damages for pain and suffering, and for loss of future earning capacity.
Close family members of an individual injured by medical malpractice may also have a claim for the loss of companionship, services, or consortium. If medical malpractice results in wrongful death, spouses, parents, minor siblings, and minor children may also sue.
WHAT TYPES OF MEDICAL ERRORS MIGHT BE CONSIDERED MEDICAL MALPRACTICE UNDER WISCONSIN LAW?
Some of the most common, yet preventable mistakes made by health care providers in Wisconsin include:
Injuries occurring during childbirth can be the result of malpractice, ranging from improper use of forceps to inadequate prenatal care
Medication error, which can occur when a drug is wrongly prescribed or improperly administered.
Surgical errors, such as operating on the wrong organ or limb, accidentally leaving tools or devices inside the patient, or damaging surrounding nerves or disuse.
Diagnosis errors, including misdiagnosis, failure to diagnose, or a delay in diagnosis
Emergency room negligence, such as contaminated blood transfusions or patient dumping
Nursing home negligence, which can range from physical or nutritional neglect to patient theft or even physical or sexual assault of a patient
Errors made during testing at medical laboratories
Anesthesia mistakes, which can occur in settings ranging from an emergency room to a dentist's chair
Under certain circumstances, risky treatments or procedures can give rise to a medical malpractice action if the doctor fails to disclose those risks to the patient and thus failed to obtain adequate informed consent from the patient
Put an aggressive Milwaukee medical malpractice lawyer on your side now
If you or a loved one has been injured by medical malpractice in the state of Wisconsin, you need the help of our skilled Milwaukee medical malpractice attorneys today. Lobbying efforts by Wisconsin doctors have succeeded in making the Badger State one of the toughest states in the nation for injured patients to make malpractice claims. At MacGillis Wiemer LLC, our goal is to reverse this trend through the relentless pursuit of justice for victims injured by negligence. For a free initial consultation, visit our offices on West Bluemound Road, contact us online or call us at (414) 727-5150 to get started today.