Washington County Wrongful Death Lawyer
Experienced Wrongful Death Attorneys Serving Washington County, WI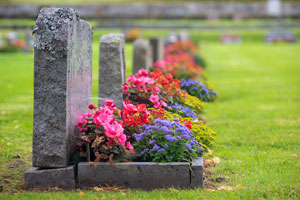 There is no doubt that losing someone close to you in Wisconsin can be incredibly hard, especially if the person who died was the only provider for the family. The grief of losing someone in a natural death is severe already, and when the death occurs due to an accident, then the grief gets doubled. Wrongful deaths can take place during surgeries, at the workplace, car accidents, etc. If you lost someone in an accident, and want to get compensation for your losses, then you need to get in contact with a Washington County wrongful death lawyer immediately.
An attorney will help fight your case and ensure that you receive compensation through the wrongful death lawsuit. This compensation is provided to the family of the victim to pay off medical bills, funeral expenses, and to also hold the other party responsible for their negligent or reckless actions.
Wrongful Deaths in Wisconsin
Wrongful death can be defined as the death of an individual due to the negligence or recklessness or intentional misconduct of another. The people who were dependent on the person who died would receive monetary compensation for various reasons. There are various statutes all across America related to wrongful deaths, and the legal responsibilities attached to them. Car accidents are an example of a situation in which a wrongful death may occur. Car accidents take place almost every other day, which usually result in severe injuries or wrongful death due to the recklessness or negligence of the driver.
Who can file a Wrongful Death Claim?
It is important to note that not anyone can file such a claim. Under section 895 of the Wisconsin State Legislature, only the deceased person's legal representative or beneficiaries can file this claim. The following people can file such a claim:
Spouse or partner
Parents or guardian
Children
The representative of the person's estate
Wrongful Death Damages
The following damages are included in a wrongful death claim:
Monetary damages: These include the damages that the family of the deceased person has to incur, for example, loss of wages, medical bills, funeral expenses, etc.
Non-monetary damages: This includes the emotional and mental pain that the family has to go through after losing their loved one.
Punitive damages: This includes punishing the defendant for his or her wrongful conduct that led to someone's death.
Why Use A Washington County Wrongful Death Lawyer?
If you recently lost someone who you depended on financially due to another person's negligence, then you need to get in contact with our wrongful death attorneys in Washington County, Wisconsin. Our team will analyze the case to determine the factors that can be included in the lawsuit for compensation, but before doing that it is important to establish the other party's liability. Having years of experience in this field will allow our attorneys at MacGillis Wiemer LLC to investigate your case thoroughly and fight your case until the end so that you receive fair compensation.