Appleton Medical Malpractice Attorney
Experienced Medical Malpractice Lawyers Representing Appleton, WI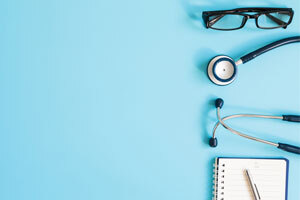 Medical malpractice is a situation in which a hospital, doctor, or health care provider causes injury or death to a patient. The injury or death could be as a result of a negligent action or an omission. We have absolute trust in medical personnel, nobody expects that they would be given the wrong injection, improper care, or a misdiagnosis. Doctors may have sworn an oath to do no harm but sometimes they do just that. This could be because they didn't know what they were doing or because they couldn't be bothered to do the right thing.
Whatever the reason is, medical malpractice is a very grave issue and whoever is at fault should be held accountable. If you have been a victim of medical malpractice, you should speak to a medical malpractice lawyer for a full understanding of your rights and options.
Our Appleton medical malpractice lawyers at MacGillis Wiemer LLC are ready to fight for the justice you deserve. We are equipped with knowledge, skill, and expertise and we will do all it takes to hold the at-fault party accountable. Reach out to us today.
How To Prove Medical Malpractice
In order to prove that there indeed has been medical malpractice, an investigation needs to happen. This is so that evidence may be gathered and the essential elements of medical malpractice may be established. The essential elements are as follows:
That there was a doctor-patient relationship: This is the easiest part to prove. Once you agree to receive treatment from a medical professional and you are treated, a relationship has been established. Even though it is known as a doctor-patient relationship, this relationship can exist between a patient and any medical professional.
That the doctor breached the standard of care: The standard of care in a medical malpractice case is based on what was supposed to be done by the medical professional in that particular scenario. To determine this, you will need to hire the services of a lawyer who is very well versed with medical malpractice.
That this breach caused your injuries: It needs to be proven that the doctor's actions or inactions were the cause of your injuries. This can be a bit challenging as you must prove that your condition either became worse or that your injuries would not have occurred without the doctor's actions or inactions. Extensive knowledge of medical practices will prove invaluable at this point.
That you suffered damages: It will be required that you present pieces of evidence of your suffering as a result of this negligence. This will include medical bills, lost income, pain, and suffering, etc.
If all essential elements are not proven, you may be unable to recover compensation for your damages. Medical malpractice cannot be handled by just anyone, ensure that your case is handled by a skilled Appleton medical malpractice lawyer.
Who Can Be Held Liable?
A hospital can be directly held liable for medical practice. You can also hold a hospital responsible for the negligent conduct of their employees. A hospital can either be a public or a private corporation. Its staff is supposed to be made up of licensed and qualified medical personnel.
It is the responsibility of the hospital to carry out due diligence and crosscheck applicants before hiring them. If the hospital fails to do this, it can be held liable if a member of staff injures a patient due to carelessness.
If you have been a victim of medical malpractice in Appleton, Wisconsin, you should reach out to a qualified medical malpractice lawyer for a full assessment of your rights and options.
Hire One Of Our Appleton Medical Malpractice Lawyers
At MacGillis Wiemer LLC, we understand just how devastating medical malpractice can be. We are ready to harness every tool at our disposal in order for you to receive compensation. Do not hesitate to contact us. We are here to fight for you and your rights.