Appleton Airplane Accident Lawyer
Experienced Airplane Accident Attorneys Serving Appleton, WI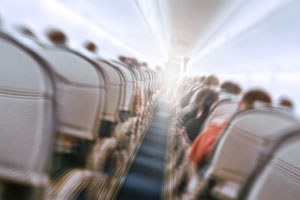 Airplanes and other types of air travel are generally considered safe, especially in comparison with motor vehicles, things can go in the opposite direction. An airplane accident can lead to some severe damages such as brain or spine injuries, broken bones, death, etc. Even if someone survives an airplane crash, he or she may have to face serious injuries that require medical care for a lifetime. Our Appleton airplane accident lawyer can help you obtain the compensation you rightfully deserve for these medical costs.
If you were injured in an airplane accident or another type of aviation accident, do not hesitate to contact our aviation accident attorneys based in Appleton, Wisconsin. We have decades of experienced helping individuals like you receive compensation following a personal injury or wrongful death and will represent your interests from the beginning investigatory phase through settlement negotiations or trial.
Common Causes of Aviation Accidents
It only takes one small issue to change the course of a safe flight and cause an accident. Most of the airplane crashes take place due to complex issues after things going wrong at different stages. Such accidents can cause various injuries and fatalities. The following are some of the reasons that result in airplane accidents:
Pilot error
Lack of credentials of the pilot
Drunk pilot
Pilot drowsiness
Bad weather
Defective automotive part
Airplane not maintained properly
Air traffic control error
How can I pursue a Personal Injury claim after an Airplane Accident?
If you were injured in an aviation accident, you may have the right to compensation for your physical, psychological, and financial injuries. The person who is at fault has to deal with all the financial loss due to his negligence, recklessness, or intentional misconduct that led to the accident. You can get compensation for the following reasons:
Medical expenses
Wage loss
Pain and suffering
Emotional distress
Disability
Disfigurement
Loss of life
Loss of wages
Loss of society and companionship
Property damage
Should I settle with the Airline Insurance Company?
A lot of times victims do the mistake of negotiating with the airline or insurance representatives directly, which leads to a bad outcome. It is always advised to hire an attorney to negotiate on your behalf in such cases for your best interest after getting injured in such a disastrous accident. Many people are not aware of their legal rights, and an attorney can help in providing them the best remedy through compensation.
Our lawyers based in Appleton, WI, will analyze your case and make a settlement in your best interest since they have the knowledge and experience needed for the financial interest of the victims in such cases.
Contact our Appleton Airplane Accident Lawyer
In order to protect your rights and make your case effective, our investigation into the airplane accident that caused your injury or your loved one's death may change the stance of your case. We are committed to going above and beyond in order to fight for just compensation. You should speak to one of our attorneys if you want legal assistance for your case. You can contact MacGillis Wiemer, LLC for a free case review.