Appleton Truck Accident Lawyer
Skilled Truck Accident Attorneys In Appleton, WI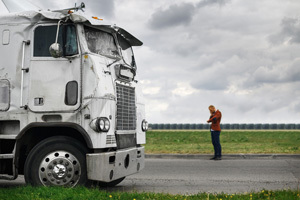 We know that collisions involving large trucks or tractor-trailers are often catastrophic, leading to serious injury and likely to wrongful death. Victims in an accident must contend with increasing medical costs, insurance change calls, and letters from other attorneys. Our goal is to bear these burdens in every situation so that you can concentrate on your recovery.
Our seasoned Appleton truck accident lawyers successfully litigated accident lawsuits in the state of Wisconsin, vindicating the interests of those injured by the negligence of truck drivers or the negligence of trucking companies. While a win in court cannot erase the consequences of an accident, obtaining appropriate compensation will at least provide you with the resources you need to continue.
Truck Accidents In Appleton, Wisconsin
A truck accident may bring multiple lawsuits against various persons and companies. These cases rapidly become complicated, requiring a team of attorneys, accident reconstructionists, and other experts who understand the specific variables at play. Some of the issues that we discuss in any truck case include:
A truck driver was facing fatigue
False books showing the exaggerated experience of truck drivers
Over speeding
Lack of maintenance of the truck
Cargo wrongly loaded
Lack of training
Improper hiring by the truck company
Who Can Be Held Liable For Causing A Truck Accident In Wisconsin?
Since the trucking industry is highly regulated, the law on truck accidents is considerably more complicated. Apart from contending with driving fatigue, truckers face the same rising levels of technological distraction as any other driver. Truckers and professionals performing road logistics are often infamous for falsifying records that indicate how many hours they spent behind the wheel. If a distracted or exhausted truck driver causes serious harm to you or a loved one, they will and should be held accountable.
Are Truck Companies Also Liable?
Trucking companies are responsible for screening and training new drivers according to federal and state regulations. If a trucking company fails to adequately hire and/or train its employees, they may be held responsible for any injuries incurred by their employees. Scheduling may also often be a concern, and careless firms cannot give ample time for a driver to rest while making a delivery. This is especially dangerous because driver fatigue accounts for many road and passenger accidents.
Were You Seriously Injured Or Did Your Loved One Died?
Our lawyers defend the interests of persons who suffered serious injuries in truck accidents. We can provide family members involved in pursuing wrongful death lawsuits for the loss of a loved one with compassionate and professional support.
Working with medical and vocational professionals, we'll have a good understanding of your injuries, the potential implications of your injuries, and the care that's needed to manage your current conditions. We will seek full and equal compensation for your medical costs, missed income, pain and suffering, and other damages by negotiated settlements or in proceedings before a jury.
Contact Our Truck Accident Attorneys In Appleton
For more information, you may get in touch with our Law Office based in Appleton, Wisconsin, today. Our Appleton truck accident lawyers are here to help you.