Washington County Premises Liability Lawyer
Experienced Premises Liability Attorneys Serving Washington County, WI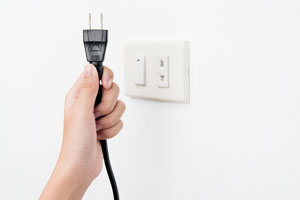 There are certain obligations placed on property owners under the local laws relating to the basic rules and regulations regardless of the location of your residence. In addition to that, there is another obligation placed on property owners following which they must make sure that their land and buildings are safe for visitors. A Washington County premises liability lawyer can help you understand the laws around these issues.
In situations when they fail to abide by this obligation, many innocent people get injured. If you are also one of those people who got injured while being on someone else's premises due to their negligence, then you can get in contact with our premises liability lawyers who will fight your case to hold the property owners liable for their actions and pay compensation for the damages.
Different Types of Premises Liability incidents in Washington County, WI
Premises liability cases can arise whenever a person is injured on someone else's property and the injury was caused by something that should have been prevented. These claims can be made against business owners, private residence owners, and government agencies. Some of the most frequently experienced types of premises liability injuries are slips and fall accidents. They include:
Slip and Fall Incidents – These accidents happen when there is a safety problem with surfaces people walk on and can include wet floors, uneven pavement, loose carpeting, or poorly maintained flooring materials.
Security – business owners and government agencies need to ensure that their guests are properly protected. This can include having security guards, surveillance equipment, functioning locks, and well-lit areas.
Parks – many municipalities have local parks. Often, they have equipment for both children and adults. Governments need to ensure that they regularly inspect and maintain this equipment to prevent injuries.
Private Residences – any time a person is invited and welcomed onto private property, that property owner is assuming responsibility for their safety (barring their guest acting irresponsibly). If there are any hazards, they need to warn their guests or fix them ahead of time. This can include swimming pools, walkways, stairs, and more.
Slippery footpaths and parking lots – When owners fail to clear their property of snow and ice, visitors often slip and fall.
When is a Property Owner Liable?
The property owner can be held liable in the following conditions:
The property owner owed you a duty of care to ensure you did not suffer an injury on their property.
The property owner failed to meet their duty of care.
You received an injury on the property.
The property owner's negligence caused your injuries.
Premises Liability Compensation
When owners and property managers fail to uphold their responsibility to protect others at a property, this can lead to injuries or death. Injured people (or their families if fatal injuries occur) will likely be entitled to compensation for their medical bills, ongoing treatment expenses, lost wages, irreversible impairments, mental suffering, and other losses.
Get Help From Our Washington County Premises Liability Lawyer
If you or a family member suffered injuries on someone else's property due to their negligence in properly maintaining the premises, you may receive compensation for your damages. Working hard and diligently is the main focus of the lawyers at MacGillis Wiemer LLC, and we make sure that our clients are always satisfied with the compensation provided to them for the injuries they suffered in their claims.