Sean E. Lees
FIRST RESPONDER LAWYER
Phone: (414) 727-5150
Fax: (414) 727-5155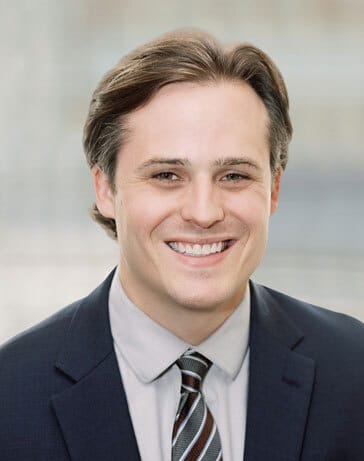 Sean E. Lees is an attorney at MacGillis Wiemer, LLC, and focuses his practice on representing firefighters, police officers, and other first responders throughout the State of Wisconsin.
Sean was raised in Illinois outside of Chicago. Following high school, Sean attended Wofford College in Spartanburg, SC, where he played Division I football in the Southern Conference. After college, Sean moved back to the Midwest and attended Marquette University Law School. During law school, Sean was a member of the Marquette Law Review and was asked by his legal writing professor to act as an Academic Success Program leader. In this role, Sean advised first-year students to help refine their work for their legal writing courses.
After graduating from law school with honors, Sean worked at a mid-sized law firm where he represented insurance companies, and he then transitioned to representing individuals in both employment and personal injury matters. Sean then joined a large national healthcare organization, where he helped advise leaders on various employment issues as a member of the organization's labor team. Building off these experiences, Sean now exclusively represents and defends first responder unions and their members. Sean is proud to represent the individuals who risk their own health and safety to protect our communities, and he does his best to show appreciation for these individuals through zealous advocacy on a variety of issues that these men and women encounter in the line of duty.
In his spare time, Sean enjoys reading and spending time at Wisconsin's various state parks with his wife and son.