Brian C. Hartley
FAMILY LAW ATTORNEY
Phone: (414) 727-5150
Fax: (414) 727-5155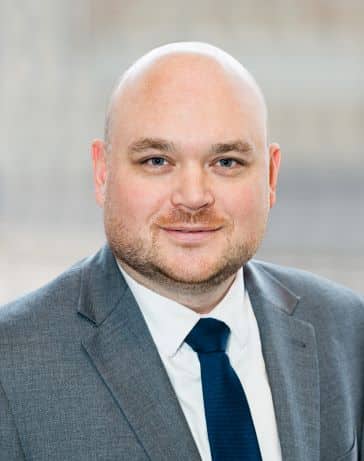 Brian is an attorney at MacGillis Wiemer and focuses his practice on family law, and trust and estate administration. His family law practice includes divorce, custody and placement, paternity, property division, maintenance, and child support matters.
Before joining the firm, Brian was a Jefferson County Circuit Court Commissioner and Deputy Register in Probate. His commissioner duties included, among other things, presiding over nearly every aspect of family law matters. Brian uses his unique perspective as a former judicial official to help his clients get great results inside and outside of the courtroom. His judicial experience has also taught him the negative impact, and limited long-term resolution, litigation can have on children and families. To help reduce the negative impact divorce can have on families, Brian regularly practices alternative dispute resolution such as collaborative divorce and mediation, which can lead to more successful long-term solutions.
His duties as Deputy Register in Probate included the review of probate administration documents for accuracy and processing through the court system, conducting necessary hearings for the efficient administration of probate matters, and addressing questions and concerns of the public and attorneys.
In addition to his judicial background, Brian has experience as a Milwaukee County Child Support attorney. During his time with the Milwaukee County Child Support Agency, Brian litigated thousands of child support cases. His involvement in child support cases provides him the experience to effectively address his client's child support concerns.
Brian is a graduate of Marquette University where he received his Bachelor's Degree and Juris Doctorate. While in law school, he was the editor of the Marquette Sports Law Review and participated in moot court competitions.
During his free time, Brian enjoys spending time with his family, coaching youth baseball, golfing, and reading.