Washington County Medical Malpractice Lawyer
Skilled Medical Malpractice Attorneys Serving Washington County, WI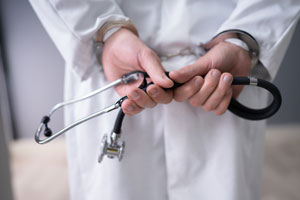 Doctors and other health care providers are the people everyone trusts since they are the ones who are supposed to treat us and make sure that we are in good health. Most of these workers are hard-working and dedicate their entire time every day to make sure that every patient feels good. However, some situations take place when the doctors act negligent or careless which leads the patients to get injured or wrongfully die. When this happens, a Washington County medical malpractice lawyer can help you.
Whenever someone close to you is admitted in a hospital and gets more ill or injured, make sure to investigate the case to determine whether or not medical practice occurred. However, if the doctor acted negligently and caused injury to the patient, then you can avail of your legal rights and file a claim for compensation.
If you have been in such a situation, then our team of medical practice lawyers at MacGillis Wiemer LLC would like to provide you with our legal assistance to make sure that your claim succeeds, and you get compensation for your injuries in your best interest.
Wisconsin Medical Malpractice Laws
The laws in Wisconsin related to medical malpractice are specific and a bit different than the laws of other states in the USA, which is why it is crucial for you to hire a medical malpractice lawyer who has sufficient experience and can deal with such local cases. The following are some factors that you must know before filing such a claim:
The case must be filed within three years from the date the medical malpractice took place.
The case can be filed to the court within one year after the discovery of the injury.
The defendant must be at least 51% at fault for such a claim to be brought against him to receive full verdict compensation, otherwise, a smaller amount will be paid to the plaintiff.
The case can be resolved through mediation; however, this action must be taken before filing the lawsuit.
The doctors must pay a yearly fee to the patient in addition to paying for malpractice insurance.
An expert witness is allowed in such cases.
Medical Malpractice Damages
Once your claim is valid, you can avail the following damages through a medical malpractice lawsuit:
Special damages: It includes monetary damages such as medical expenses, fees for an ambulance, lost wages, etc.
General damages: It includes physical and emotional distress such as depression, physical pain, loss of enjoyment of life, etc.
Punitive damages: It is provided to punish the doctor for the harm caused in intentional malpractice cases.
Fees of the attorney: It includes the fees that the plaintiff had to provide to the attorney for filing the claim.
Contact Our Washington County Medical Malpractice Lawyer
If you are one of those people who got injured or ill due to another doctor's negligence, then you can file a lawsuit against medical malpractice and claim compensation for the damages you suffered. Get in contact with our medical malpractice lawyers in Wisconsin who will review your case, and ensure that you receive fair compensation.