Hartford Medical Malpractice Lawyer
Proficient Medical Malpractice Attorneys Serving Hartford, WI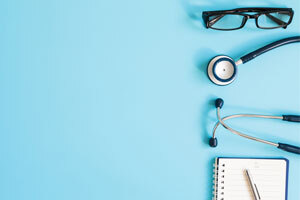 The Medical Malpractice Center in the United States reports that there are between 15,000 and 19,000 medical malpractice suits brought against doctors every year. That is an alarming number when you consider that not all medical malpractice cases get reported. Also, the connection between medical care and the life of an average American makes the thought of medical malpractice unnerving.
When you fall sick or get injured in a car accident, your first and probably the last line of defense is your medical doctor. To then think that your doctor to whom you entrusted your health, and indeed your life, did a poor job, can be unnerving. It can be traumatic when the doctor's conduct caused you more injury.
If you or someone you love was injured by the conduct of a medical practitioner, you may be entitled to file a claim for compensation. Reach out to our medical malpractice attorneys at MacGillis Wiemer LLC today with the particulars of your case and find out what options are available to you.
What Is Medical Malpractice?
Medical malpractice is defined as when a medical practitioner fails to meet the accepted standard of practice when taking care of a patient and causes injury or death to said patient. A medical practitioner in this context refers to nurses, doctors, pharmacists, or laboratory personnel.
Medical malpractice is a bit different from medical negligence. The major difference between the two terms is the intent. With medical negligence, the medical practitioner made a mistake, which resulted in causing unintended harm to the patient. With medical practice, however, the medical practitioner intentionally denied the patient the proper standard of care.
This is not to say, however, that the medical practitioner maliciously intended harm. However, he or she caused harm by not taking the necessary measures to prevent it. The endpoint of both scenarios is that a patient is harmed. To establish a medical malpractice suit, medical negligence must be proven. To prove medical negligence, the following elements must be in place:
A standard of care was violated: Standard of care is defined as the acceptable medical treatment that a reasonably prudent medical practitioner will give a patient under similar circumstances. If this standard was not met, then the medical negligence case may be established.
The negligence caused an injury: There must be proof that the medical practitioner's negligence caused the patient an injury. It is not enough to prove that there was negligence. Negligence must cause injury, otherwise, there is no negligence case.
The injury resulted in damage: To pursue a medical malpractice claim, a plaintiff must show that the injuries sustained from the negligence resulted in damage such as disability, unusual pain, loss of income, or profound past and future medical bills.
Examples Of Medical Malpractice
There are different ways in which a medical practitioner may be guilty of medical malpractice. They include the following:
Wrong or unnecessary surgical procedure
Surgical errors
Performing surgery on the wrong site
Failure to diagnose or the wrong diagnosis
Misreading or ignoring laboratory results
Mix up of patients' laboratory samples and/or results
Failure to recognize symptoms
Wrong prescriptions
Improper medications or dosage
Discharging prematurely
Failure to follow up or provide adequate aftercare
Failure to order proper testing
Failure to recognize symptoms
Looking For Help? Hire An Experienced Medical Malpractice Lawyer Today
Our Hartford medical malpractice attorneys at MacGillis Wiemer, LLC, have for years, protecting the rights of seriously injured people. Our clients routinely face heavy financial burdens directly related to their injuries. We have helped these clients recover the funds they need to meet their financial burdens in a wide variety of injury cases. Contact us and let us help you recover the compensation you deserve.