Megann S. Hendrix
FAMILY LAW, ELDER LAW, ESTATE PLANNING
Phone: (414) 727-5150
Fax: (414) 727-5155
Meet Megann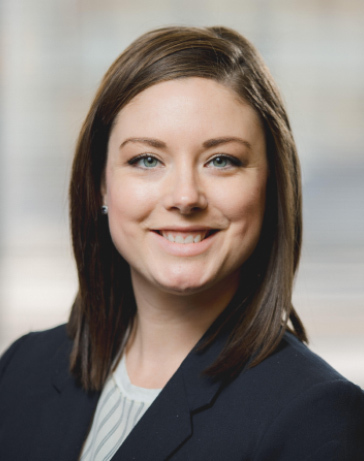 Megann (Senfleben) Hendrix is a partner at MacGillis Wiemer, LLC and focuses her practice on family law, elder law and estate planning.
Megann is a highly trained collaborative law attorney and certified family law mediator. She uses a problem-solving approach to family law and represents her clients with compassion and a high level of expertise, whether representing her client in a divorce or a prenuptial/postnuptial agreement. Megann focuses her divorce practice on collaborative divorce, in which she represents her client without the use of the adversarial court system. Megann also serves as a neutral mediator helping a divorcing couple reach a resolution outside of court.
As part of Megann's elder law practice, she helps families and individuals with Medicaid (Title 19) long-term care asset protection planning in the pre-planning and crisis-planning stages. She also helps her clients with adult guardianship proceedings, including petitioning for the guardianship and defending a guardianship action.
Because of her expertise in both elder law and family law, Megann is one of few attorneys in the area with expertise in "elder divorce" and often serves as a consultant for other attorneys representing clients in divorce actions involving public benefits and other elder law issues.
In addition to traditional estate planning, Megann is also knowledgeable in special needs trusts and the unique planning necessary for individuals with special needs. She also works with WisPACT, Inc. and Life Navigators to set up Pooled and Community Special Needs Trusts for her clients.
In her free time, Megann enjoys spending time with her husband, Travis, and their son, Cole. As a Wisconsin native, she takes advantage of all that Wisconsin has to offer – from beaches and boating to snowshoeing.
VIDEO FAQ's