Kevin P. Todt
FIRST RESPONDER LAWYER
Phone: (414) 727-5150
Fax:(414) 727-5155
Meet Kevin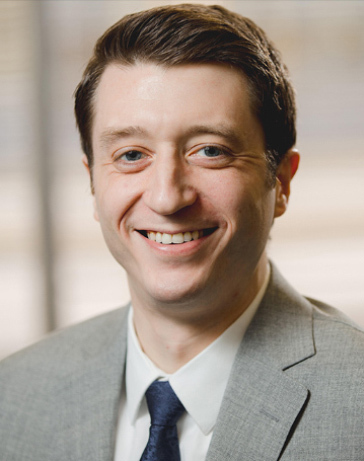 Kevin P. Todt is an attorney at MacGillis Wiemer, LLC, and focuses his practice on representing and defending the interests of police officers, sheriff's deputies, and firefighters throughout the State of Wisconsin. In addition to his work representing first responders, Kevin also works on behalf of clients injured by the negligence of others.
Kevin is a life-long Milwaukee resident. He graduated from Marquette University High School in 2007, before attending the University of Wisconsin-Milwaukee. There, Kevin graduated from the Honors College with a degree in History and was inducted into the Phi Beta Kappa, Phi Kappa Phi, and Golden Key Honors societies.
After attaining his undergraduate degree, Kevin attended Marquette University Law School. During law school, Kevin worked as a judicial intern for Wisconsin Supreme Court Justice Shirley Abrahamson and later served as an Associate Editor of the Marquette Law Review. It was in law school that Kevin discovered his passion for labor and personal injury law after seeing the immense positive impact that capable legal representation can have on the lives of workers and people injured through the negligence of others.
After law school, Kevin worked as a judicial law clerk in the Milwaukee County Circuit Court for the Honorable Dennis P. Moroney and the Honorable Ellen R. Brostrom. As a judicial law clerk, Kevin worked on a wide range of legal disputes, including everything from breaches of contract and wrongful termination, to personal injury, and everything in between. Kevin brings the broad experience gained working in the Circuit Court to his practice at MacGillis Wiemer, LLC, zealously advocating for his client's interests while fostering a compassionate and attentive attorney-client relationship.
In his spare time, Kevin enjoys spending time with his family, exploring Milwaukee County parks, and attending Milwaukee's numerous festivals and events. Depending on the season, you can also find Kevin cheering on the Milwaukee Brewers, Milwaukee Bucks, or Green Bay Packers.
VIDEO FAQ's