Austin M. Felber
FIRST RESPONDER LAWYER
Phone: (414) 727-5150
Fax: (414) 727-5155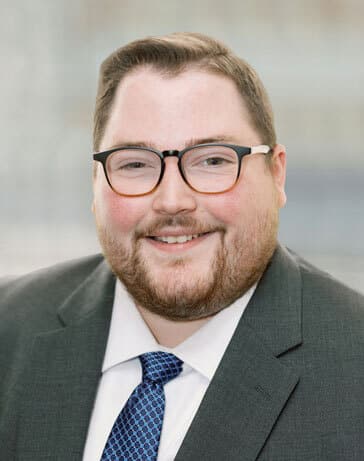 Austin Felber is an attorney at MacGillis Wiemer, LLC, and focuses his practice on protecting the interests of firefighters, police officers, and other first responders throughout the State of Wisconsin.
Austin is a graduate of Marquette University Law School where he was a recipient of the prestigious Thomas Moore Scholarship. While attending school, he also clerked for the first responder team here at MacGillis Wiemer, LLC, and was an active member of the University's Labor Law Society. Following his graduation, Austin joined the firm as an attorney, where he dedicates his practice to protecting the interests of those who protect us: first responders.
Austin was inspired to protect the interests of first responders by his father, who was permanently injured in the line of duty while working as a deputy sheriff. His father's service to the community inspired Austin to focus his practice on protecting those who protect us.
Prior to attending Marquette Law School, Austin graduated from the University of Wisconsin-Madison with a degree in Political Science. There, he was named to the Dean's List, was a founding member of the UW-Madison Political Science Student Association, and was a member of the Exploratory Advisory Board for the NPR national security and foreign policy podcast "Things That Go Boom." In addition, Austin spent his senior year in Washington D.C. as a participant in the Wisconsin in Washington D.C. program, in which he interned for a bipartisan public affairs and strategic communications firm.
Austin was born and raised in Wisconsin. In his spare time, Austin enjoys traveling and attending Wisconsin sporting events where he likes to support the Packers, Bucks, and Brewers.